How does the brain learn a foreign language?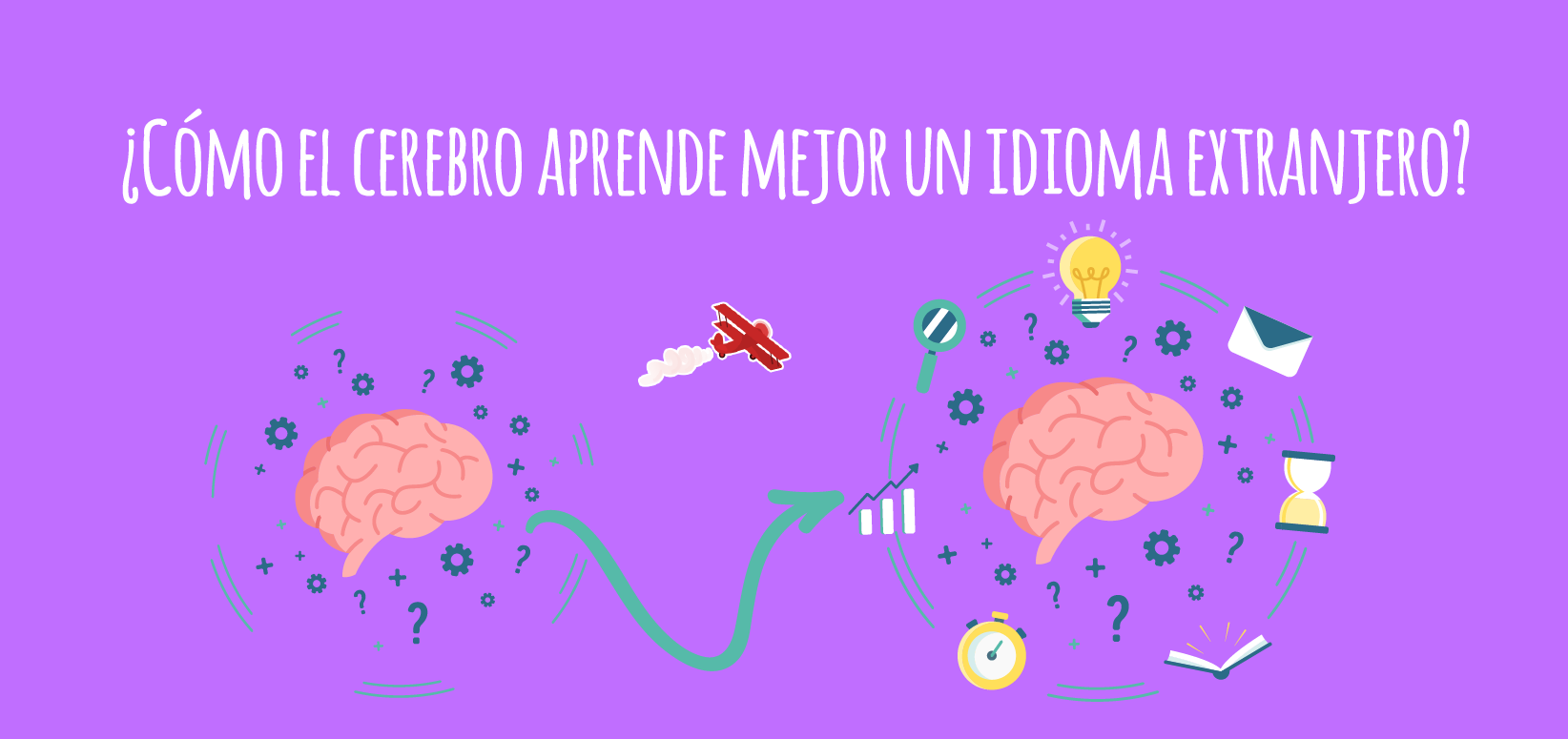 Perhaps you have wondered how the brain learns a new language? answer: vocabulary, grammar, idioms: what the brain needs to remember a new language. The essential reason for the existence of a language school and the publishers in this regard is not only to teach a foreign language because, among its most important objectives, they are also to teach better and much faster.
With this goal in mind and for some time now, research has focused on the question of knowing what is happening in the brain while learning a foreign language, with the aim of accumulating valid experiences.
In this article, we are going to pay special attention to giving the relevant answers so that it is understood that "This is how the brain learns a foreign language better."
Current status of the investigation
Despite the fact that even today there are many questions that need the appropriate answer in this area of ​​research, one thing that we already have clear is that there is no single optimal learning method. But there are certain ideas that language learners must consider and embrace if they are to be successful quickly.
In the opposite sense to a dictionary, what we call the "mental lexicon", that is to say, our memory of words in the brain looks like a gigantic network: Both the words and the appropriate expressions can be combined into sentences in a tiny instant, through incredible and countless links. The better a word is networked, the easier it will be for us to find an emergency.
How to establish the network?
To establish a network, two things must be managed: quantity and quality. The amount is easy to understand because if you use a word with some regularity, your brain has it ready immediately for use when you need it.
Students of foreign languages ​​have the greatest influence on the quality of networks, because the more memories, feelings or associations they link with an expression, the easier it will be for the brain to access it.
Anyone who has ever had trouble with a vocabulary in conversation is aware of the experience: we know exactly that we should know the word, perhaps even in which chapter of the textbook it was on the vocabulary list. But it doesn't occur to us at all, we even get a little angry with ourselves, until finally, someone helps us with the word we are looking for. From there, the word will remain present and can be requested from our mind at any time, for the simple reason that we now associate it with a memory and a feeling.
Practice new vocabulary
If you learn to build networks, the most important thing now is to experiment with new vocabulary: build the example sentences, think about situations and times when you could use them, or simply think if the word looks beautiful to you and, if so, why.
If you make example sentences, in particular, they will serve as perfect brain memory aids. Linguists advise that vocabulary should always be learned in word combinations. This will give you many advantages: not only does it support networks, but also, as has been proven, it can protect you against certain language obstacles. For example, if you just learned that "bus" means "bus" in English, you may be writing the wrong sentence: "I drive with the bus". If you learn the word in typical combinations such as "I'm on the bus" or "I'm getting off the bus," these possible mistakes and others can be avoided.
Children first retain fixed expressions in their native language and only later do they learn individual words. For example, they know from the beginning that you always say "Good morning!" when getting up. It will be much later when your brain analyzes and accepts that they are two independent words.
Learn languages ​​at home
It is true that traveling and knowing the language you are learning on-site is a great idea because it represents an opportunity. But you must be aware that there are also many opportunities if you are looking for them to practice in your own home.
Researchers long ago came to the following conclusion. Our brain learns almost by itself when it has been supplied with enough information and is also given the opportunity to practice. Therefore, any situation where real communication occurs is helpful for language learning.
Anyone who wishes to do so, whether they be a child, young or old, can also create the right environment for studying a foreign language. For example, DVDs allow you to watch movies or series in the original language. However, you have to take into account given the experiences, that the subtitles should only be used in the foreign language that you are studying. Very contrary to what you might suppose; Studies show us that there are hardly any positive effects on the learning process when subtitles are in the native language.
Also, and if your goal is to obtain an official degree, stay tuned for the next available calls.