Inglés de negocios- Learn Business English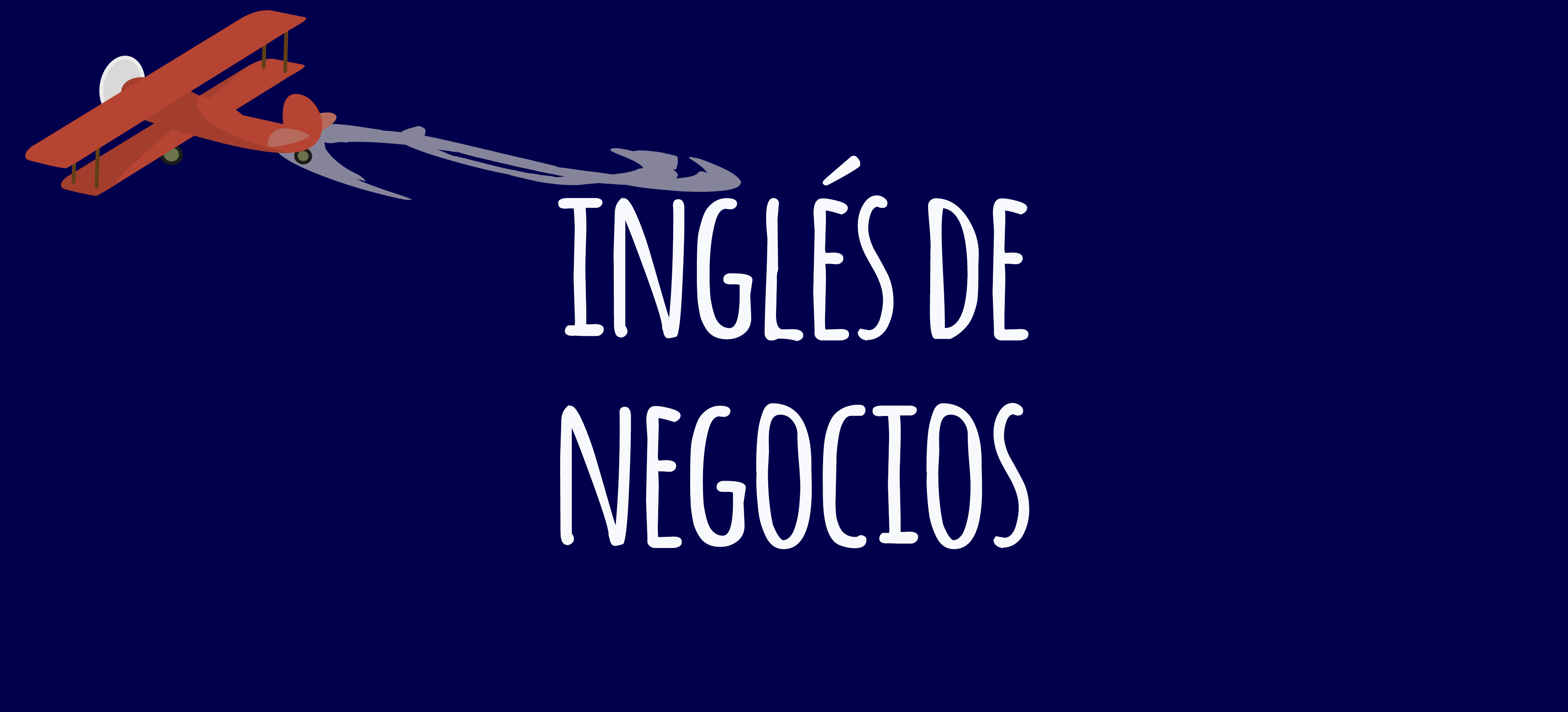 En este post os traemos inglés para negocios. El inglés es muy importante, especialmente para los negocios. Este post está enfocado tanto a ampliar y conocer vocabulario para poder llevar a cabo una negociación como a aprender frases útiles de inglés de negocios, para reuniones, llamadas telefónicas, etc.
Nos gustaría que este post de inglés de negocios os ayude a mejorar vuestras habilidades comunicativas en inglés, vuestra fluidez del inglés en general y con ello conseguir más confianza a la hora de estar en reuniones, negociaciones, y todo lo que tenga que ver con el inglés en los negocios.
abroad – en el extranjero
Accounts Department –  Departamento de contabilidad
address – dirección
advertisement (Ad) – anuncio
administration – administración
administrative – administrativo
agenda – orden del día
agreement – acuerdo
allowed – permitido
amount – cantidad
apologies – disculpas
balance – balance
bill – cuenta
billboard – valla publicitaria
brand name – marca
branch – sucursal
brochure – folleto
business – negocio(s)
buyer – comprador
cash al – contado
charges – costes
coin – moneda
colleague – colega
company – compañía
complaint – queja/reclamación
conference room – sala de conferencias
conference call – llamada de conferencia
coupon – cupón/vale
credit card – tarjeta de crédito
currency – moneda (nacional)
Curriculum Vitae (CV) – currículum vitae
customs duty – gastos de aduana
damage – daño
decision – decisión
delay – retraso
departure – salida(vuelo)
discount – descuento
employer – empresario
employee – empleado
e-mail – correo electrónico
entrepreneur – empresario
expenses  gastos
factory – fábrica
fair – feria/salón
field – campo/sector
fond of – aficionado a
form – formulario
full time – jornada completa
goods – mercancía
hand luggage – equipaje de mano
headquarters – sede central/oficinas centrales
Human Resources – recursos humanos
in charge of – responsable de
in stock – en existencia/almacén
inconvenience – molestia
income – ingresos/ganancias
industry – industria
interview – entrevista
journey – viaje
junction – salida de autopista/cruce
lane – carril
lawyer – abogado
layout – plano/mapa
leading brand – marca lider
loan – préstamo
lorry/truck – camión
luggage – equipaje
manager – director
marketing – marketing/comercialización
maternity leave – baja de maternidad
meeting – reunión
minutes – actas
multinational – multinacional
part time – media jornada
offer – oferta
office – oficina/despacho
opportunity – oportunidad
order – pedido
owner – propietario
package – paquete
packing – embalaje
partner – socio
pamphlet – folleto
platform – andén/plataforma
premises – local (comercial)
price – precio
Production Department – departamento de producción
profit – beneficio
promotion – promoción (subir de posición como trabajador)
proposal – propuesta
Purchasing Department – departamento de compras
reception – recepción
receptionist – recepcionista
reliable – fiable
Résumé – Currículum vitae
retail – venta al por menor
role – papel/función
salary – salario/sueldo
Sales Department- departamento comercial
schedule – horario
service – servicio
shareholder – accionista
shipping – envío
sign – cartel
signature – firma
speech – discurso
supplier – proveedor
staff – plantilla
summary – resumen
tax – impuesto
tip – propina
toll – peaje
trolley – carrito
video conference – videoconferencia
warning – aviso
warranty – garantía
website – página web
wholesale – venta al por mayor
workplace – lugar de trabajo
bad line – mala señal
caller – interlocutor
collect call – cobro revertido
directory – guía telefónica
directory enquiry – información telefónica
switchboard operator – telefonista
address book – libreta de direcciones/agenda de contactos
attached files – archivos adjuntos
backup copy – copia de seguridad
bold – negrita
box – casilla
browser – navegador
button – botón
database – base de datos
desktop – escritorio
file – archivo
folder – carpeta
font – tipo de letra
hard disk – disco duro
inbox – bandeja de entrada
keyboard – teclado
laptop – portátil
link – enlace
memory – memoria
mouse – ratón
network – red
operating system – sistema operativo
password – contraseña
printer – impresora
program – programa
scanner – escaner
screen – pantalla
server – servidor
toolbar – barra de herramientas
trash – elementos eliminados
user name – nombre de usuario
BANKS
bank charges – gastos bancarios/comisión
bank machine (ATM) – cajero automático
bank teller – cajero
bills – billetes
branch – sucursal
cash – dinero
check – cheque
coins – monedas
credit card – tarjeta de crédito
currency – moneda
deposit – ingreso
exchange rate – el cambio
in cash – en efectivo
interest – interés
interest rate – tasa de interés
loan – préstamo
overdraft – la cuenta al descubierto
small change – suelto
signature – firma
statement – estado de cuenta
traveler's check – cheques de viajero
wire transfer – transferencia bancaria
withdrawal – retirada
Creditor – acreedor
Consumer goods – bienes de consumo
Fixed assets – capital fijo
Bearer cheque; cheque payable to bearer – cheque al portador
Consumption – consumo
Taxpayer – constribuyente
Economic trend – coyuntura
Deflation – deflación
Debtor – deudor
Scarcity – escasez
Stocks – existencias
Manufacturer – fabricante
Capital flight – fuga de capitales
Earnings – ganancias
Miscellaneous costs – gastos diversos
Fixed costs – gastos fijos
Overhead expenses – gastos generales
Contingent expenses – gastos imprevistos
Expenses; expenditure; outgoings – gastos
Drawing – giro
Mortgage – hipoteca
Middleman – intermediario
Trademark – marca registrada
Wholesaler – mayorista
Retailer – minorista
Standard of living – nivel de vida
Bond; Debenture – obligación
Purchasing power; buying power – poder adquisitivo
Lender – prestamista
Borrower – prestatario
Cash balance – saldo de caja
Allowance; Grant; Subsidy – subsidio, subvención
Maturity – vencimiento
Dealer – vendedor
Hire-purchase; Instalment plan – venta a plazos
Cash sale – venta al contado
Computer – ordenador
Degree – diploma
Out of work – en el paro
Labour exchange – la bolsa de trabajo
Labour market – mercado de trabajo
To lay off – despedir
To audit an account – revisar una cuenta
Bank book – libreta de ahorro
Banking circles – medios bancarios
Banking system – Sistema bancario
Blocked account – cuenta bloqueada
Branch – sucursal
Cashier – cajero
Clearing house – cámara de compensación
To close an account – cerrar una cuenta
Deposit – depósito
Domiciled bills – pagos domiciliados
Savings – ahorros
Statement of account – estado de cuentas
Syndicate of bankers – consorcio bancario
Board of directors – consejo de administración
Business hours – horas de oficina
Corporate enterprise – empresa corporativa
Departmental manager – jefe de sección
Dividends – dividendos, beneficios
Line organization – estructura jerárquica
Management – dirección, gestión
Office manager – jefe de servicio
Personnel manager – jefe de personal
Sales forcé – personal de ventas
On the basis of – sobre la base de
To run over – examiner, volver a ver rápidamente
It boils down to – se reduce a
On the spot – al momento
Fiddling – fraude, trampa
Direct taxes – contribuciones directas
Dutiable – sujeto a derechos arancelarios
Tax-free – exento de tasas/impuestos
Income tax- impuesto sobre la renta
Land tax – impuesto territorial
To levy a tax on – imponer
Reduction of tax – desgravación
Taxable – sujeto a impuestos, imponible
Taxation authorities – administración fiscal
Tax office – oficina de recaudación de impuestos
Wage earner – asalariado
Contributor – contribuyente
Self employed – trabajador por cuenta propia
Assurance – seguro
Query – pregunta
An inquiry – petición de información
Account number – número de cuenta
Accounts receivable – cuentas por cobrar
Account representative – agente de cuenta
Annual report – informe anual
Balance sheet – balance general
Business analys – analista de Mercado
Charge account – cuenta de crédito
Cleared – liquidada
Company policy – política de la compañía
Competition – competencia
Competitive edge – ventaja competitiva
Complaint – queja
Courier service – servicio de mensajería
Credit application – solicitud de crédito
Credit rating – historial crediticio
Credit reference – referencia de de crédito
Credit reliability – solvencia
Expansion of markets – expansion del Mercado
Financial analyst – analista financiero
Financial statement – informe financiero
Fringe benefits – prestaciones
Installment – pago
Invoice – factura
Launch – lanzar
Labor relations – relaciones laborales
Lease – contrato de arrendamiento
Outstanding balance – saldo pendiente
Overdue account – cuenta vencida
Overdue payment – pago vencido
Patronage – patrocinio
Product development – desarrollo del product
Product manager – gerente de producto
Production manager – gerente de producción
Profit – ganancia, beneficio
Quotation – cotización
Recruitment – reclutamiento
Refund – reembolsar
Report – informe
Resign – renunciar
Shipping fees – gastos de envío
Statement of income – reporte de inresos
Supplier – proveedor
Treasurer – tesorero
Trust – fundación, consorcio
Wage – sueld, salario
Wholesaler – mayorista
Workload – carga de trabajo
Verbs 
to call/ring back – volver a llamar
to cut off – cortar
to dial – marcar
to hang up – colgar
to hold [on] – esperar
to pick up – descolgar
to put through – pasar la llamada
to transfer call – pasar / conectar la llamada
to browse – navegar
to download – descargar/bajar
to drag – arrastrar
to format – formatear
to log in – entrar/iniciar sesión/acceder
to log out –  salir/terminar sesión
to print – imprimir
to save – guardar
to scan – escanear
to search – buscar
to stop – detener
to subscribe – subscribirse
to upload – subir/cargar
to charge – cobrar
to deposit – ingresar
to sign – firmar
to withdraw – retirar, sacar
To lease – arrendar
To run – dirigir
to dismiss [formal] – despedir
to fire [informal] – despedir
to hire – contratar
to manufacture – fabricar
to quit [informal] – dejar
to resign [formal] – dimitir
to retire – retirarse/jubilarse
to take notes – apuntar
to talk business – hablar de negocios
Abreviaturas comunes
El uso de abreviaturas es muy común cuando hablamos de ordenadores, SMS, Twitter, etc. A continuación tenemos una lista de las abreviaturas más comunes.
Abbreviation
Meaning
ASAP
  as soon as possible
lo antes posible
@
  at
a la atención de…
BTW
  by the way…
por cierto…
CC
  carbon copy
con copia a
DM
  direct message
mensaje directo
EN
  English
inglés
MT
  modified tweet
tuit modificado
NSFW
  not safe for work
puede ser peligroso abrirlo en el trabajo
PDF
  portable document format
formato de documento portátil
PRT
  partial retweet
retuit parcial
RT
  retweet
retuit
TT
  trending topic
temas del momento
FYI
  for your information
para tu información
LOL
  laughing out loud
riendo a carcajadas
ROFL
  rolling on floor laughing
rodando por el suelo de risa
TKS
  thanks
gracias
WTF
  what the f**k!
¡pero qué!
FB
  Facebook
Facebook
IP
  Internet Protocol address
dirección de IP
LI
  LinkedIn
LinkedIn
TW
 Twitter
Twitter
YT
  YouTube
YouTube
EM
  e-mail
correo electrónico
FRASES ÚTILES
Pagar con tarjeta de crédito – Pay by check, pay by crédito card
Pagar en efectivo – Pay in cash
Tendremos que consultar nuestro abogado en este asunto – We'll have to consult our lawyer regarding this matter
Hace falta superar las diferencias si vamos a hacer negocios – We've got to iron out our differences if we are to make a deal
Estamos dispuestos para entablar negociaciones cuando usted diga – We are ready to enter into negotiations whenever you say
Estamos dispuestos a considerar su oferta pero con los siguientes cambios – We are willing to consider your offer but with the following changes
No habría problema siempre que lleguemos a un acuerdo sobre el precio – That would be acceptable as long as we can agree on a price
No creo que esto encaje dentro de nuestros planes – I don't think that fits in with our plans
Por desgracia, creemos que no tiene sentido continuar las negociaciones – Unfortunately, we can see no point in continuing negotiations
¡Ha sido un placer hacer negocios con ustedes! – It's been a pleasure doing business with you!
¡Trato hecho! – It's a deal!
Contestar al teléfono
Good morning/Good afternoon, Susan [your name] speaking. (Buenos días/Buenas tardes. Le habla Susan [su nombre].)
XY Company [Company name], this is Susan [your name] speaking, how can I help you? ([Nombre de empresa], mi nombre es [su nombre], ¿cómo le puedo ayudar?)
Preguntar por alguien
May I/Could I speak with Mrs. Swanson please. (¿Podría hablar con la Sra. Swanson, por favor?)
I'd like to speak with Mrs. Swanson, please. (Me gustaría hablar con la Sra. Swanson, por favor.)
I'm trying to contact Mrs. Swanson. (Estoy intentando contactar con la Sra. Swanson.)
Preguntar el nombre del que llama
May I get your name, please? (¿Podría darme su nombre, por favor?)
May I say who's calling? (¿Puedo decirle quién está llamando?)
With whom am I speaking? (¿Con quién hablo por favor?)
Who's calling, please? (¿Quién llama, por favor?)
Explicar el motivo de la llamada
I'm calling to ask about… (Llamo referente…)
I'm calling in regards to… (Estoy llamando en cuanto a…)
I'm phoning to tell you about… (Estoy llamando para explicarle…)
Poner a alguien en espera
Can you please hold a moment? (¿Puede esperar un momento, por favor?)
One moment, please. (Un momento, por favor.)
Hold the line, please. (Manténgase en línea, por favor.)
Please hold. (Espere por favor.)
Conectar/Pasar la llamada
Thank you for holding. (Gracias por esperar.)
I'll transfer you now. (Ahora le paso.)
I'll put you through now. (Ahora le paso.)
I'll connect you now. (Ahora le conecto.)
I'm sorry, but he/she is not available right now. (Lo siento, pero no está disponible ahora.)
I'm sorry, his/her line is busy. (Lo siento, pero su línea está ocupada.)
He/she is in a meeting at the moment. (Está en una reunión en este momento.)
Could you call back later? (¿Podría volver a llamar más tarde?)
Cuando no entendemos o no oímos bien
I'm sorry, I don't understand. Could you repeat that, please? (Lo siento, no he entendido. ¿Me lo podría repetir, por favor?)
I'm sorry, I can't hear you very well. Could you speak up a little, please? (Lo siento, no le oigo bien. ¿Podría hablar más fuerte, por favor?)
Could you spell that, please? (¿Me lo podría deletrear, por favor?)
Mensajes
Would you like to leave a message? (¿Quiere dejar un mensaje?)
May I leave a message, please? (¿Puedo dejar un mensaje por favor?)
Could you give him/her a message? (¿Puede darle un mensaje?)
Could you tell him/her that I called? (¿Podría decirle que he llamado?)
Could you ask him/her to call me back, please? (¿Podría pedirle que me llame, por favor?)
What's your name, please? (¿Cómo se llama, por favor?)
What's your number, please? (¿Cuál es su número de teléfono de contacto, por favor?)
When is a good time to call back? (¿Cuándo es un buen momento para volver a llamar?)
Cierre de la llamada
Thank you very much for your help. (Gracias por su ayuda.)
Thanks for the information. (Gracias por la información.)
Thank you for calling/your call. (Gracias por su llamada.)
Good-bye/Bye. (Adiós)
Take care. (Tenga cuidado.)
Have a nice day! (¡Que le vaya bien!/¡Que tenga un buen día!)
Durante la negociación
Excuse me for interrupting →Perdón por interrumpir
To that end, I'm asking… →Con este propósito pido…
How do we initiate the process? →¿Cómo iniciamos el proceso?
I'll pass the message on →  Le trasladaré el mensaje
Can you offer us a discount if we order a large quantify?→¿Puede ofrecernos un descuento si pedimos una gran cantidad?
Better later than never →  Más vale tarde que nunca
Beat about the bush → Andar con rodeos
Para convencer
You'll see great improvements across the board → Veréis grandes mejoras en todos los departamentos
We can't afford to make mistakes → No podemos permitirnos ningún error
No matter what  → Sea como sea
You're between a rock and a hard place → Estás entre la espada y la pared
You have no further contractual commitments → No tienes otras obligaciones por contrato
Yes, that sounds good  → Si, eso suena bien
I would appreciate a quick reply → Agradecería una respuesta rápida
Interrumpir una reunión – por parte de la Presidencia
Ok, Peter, if I could just quickly interrupt you there…
(Ok, Peter, si me permites interrumpirte un momento con eso…)
Dave, sorry to interrupt but I'd like to hear some other views on this.
(Dave, siento interrumpirte pero me gustaría escuchar otras opiniones al respecto.)
If I could just stop you there for a second.
(Permíteme interrumpirte un segundo)
Interrumpir una reunión – por parte de los participantes
DE MANERA FORMAL:
Can I share an idea?
(¿Puedo compartir una idea?)
I would like to add something.
(Me gustaría añadir algo.)
Can I add…
(¿Puedo añadir …)
I don't mean to interrupt, but …
(No quisiera interrumpir, pero …)
Excuse me, I'd like to say something.
(Disculpen, me gustaría decir algo.)
Sorry to hold the meeting up, but…
(Perdón por interrumpir, pero antes de seguir avanzando me gustaría …)
DE MANERA MÁS INFORMAL:
Wait, what about_____
(Espera, ¿qué tal si_____?)
One quick thing…
(Una cosa rápida…)
Just let me say…
(Sólo déjeme decir…)
Just one thing…
(Sólo una cosa …)
Can I say something?
(¿Puedo decir algo?)
Just a minute…
(Solo un minuto…)
I'd like to make a point.
(Me gustaría hacer una aclaración.)
Can I come in here?
(¿Puedo opinar una cosa sobre eso?)
Do you mind if I just come in here?
(¿Te importa si añado una cosa sobre esto?)
Could I interrupt you for a moment?
(¿Podría interrumpirte un segundo?)
May I just add something here?
(Me permites añadir algo aquí?)
While we're on the subject, I'd like to say…
(Mientras estamos en el tema, me gustaría decir…)
I do feel quite strongly that…
(Considero totalmente que …)
Para pedir una aclaración
Would you mind clarifying this point?
(¿Te importaría aclarar este punto?)
Sorry, but could you outline the main points again?
(Perdona, pero ¿podrías resumir los puntos principales de nuevo?)
I'm not sure I understood your point about…
(No estoy seguro de haber entendido tu punto sobre…)
Sorry, could you repeat that please?
(Lo siento, podrías repetirlo por favor?)
Impedir una interrupción – la Presidencia
Just a moment, Pauline.I'll come back to you in a minute.
(Un momento, Pauline, ya vuelvo contigo en un minuto.)
One at a time, please.
(De uno en uno, por favor.)
Please let her finish what she was saying.
(Por favor, deja que termine lo que estaba diciendo.)
Impedir una interrupción – los participantes
Actually, if you could just let me finish…
(De hecho, si me permites terminar lo que estaba diciendo …)
Just let me finish, if you wouldn't mind…
(Solo déjame terminar, si no te importa …)
Actually, I've nearly finished…
(En realidad, ya casi estoy terminando…)
Mantener la reunión en el  tiempo previsto
We're running out of time.
(Nos estamos quedando sin tiempo.)
Unfortunately, we don't have any more time to spend on this issue.
(Por desgracia, no tenemos más tiempo para dedicar a este tema.)
Ok, everyone, we're almost out of time.
(Ok, todo el mundo, casi se nos está acabando el tiempo.)
We are getting really behind schedule.
(Nos estamos retrasando mucho con respecto alplanning.)
Resumir el debate
Can you go into further detail on this please?
(¿Puedes entrar en más detalles sobre esto, por favor?)
I'm not sure if I've fully understood the main points here…
(No estoy seguro de si he entendido plenamente los puntos principales aquí …)
Could yousummarize the main points of this discussion, please?
(¿Podrías resumir los puntos principales de esta discusión, por favor?)
Would you mind summing up what you've just said?
(¿Te importaría resumir lo que acabas de decir?)
So, in a nutshell, what you're saying is…
(Así, que en pocas palabras, lo que estás diciendo es …)
Cerrar una reunión
We have to bring this to a close.
(Tenemos que cerrar este tema.)
I think we've covered everything.
(Creo que lo hemos cubierto todo.)
I don't think there's anything else left.
(No creo que nos quede ningún tema más por discutir.)
That's everything on the agenda.
(Ok. Eso es todo en la orden del día.)
Does anyone have anything else before we finish?
(¿Alguien tiene otra cosa que añadir antes de terminar?)
Is there any other business?
(¿Hay algún otro tema?)
Are there any final questions?
(¿Hay alguna última pregunta?)
Let's finish there. Thank you all for coming and I'll see you again the next week.
(Ok, vamos a terminar aquí. Gracias a todos por venir y os veré de nuevo la próxima semana.)
It's getting late. Let's call it a day.
(Se está haciendo tarde. Demos la reunión por terminada.)
Instar a que se tome una decisión
I really would like a decision before we close the meeting.
(Realmente me gustaría tener una decisión tomada  antes de acabar la reunión.)
Can we come to a decision before we leave?
(¿Podemos llegar a una decisión antes de que nos vayamos?)
Are we all ready to make a decision?
(¿Estamos todos listos para tomar una decisión?)
Organizar la próxima reunión
Let's set a time for our next meeting.
(Pongamos  una fecha para nuestra próxima reunión.)
Is tomorrow a convenient day for our next meeting?
(¿Os vendría bien que nuestra próxima reunión tuviera lugar mañana?)
I'll confirm the date and location of our next meeting by email.
(Voy a confirmar la fecha y sitio de nuestra próxima reunión por correo electrónico.)
I'll email you the time of our next meeting.
(Te voy a  enviar por correo electrónico la fecha de nuestra próxima reunión.)
ESPERAMOS QUE ESTE POST OS HAYA GUSTADO Y OS SEA ÚTIL. NO OLVIDÉIS COMPARTIR PARA AYUDAR A OTRAS PERSONAS. HASTA EL PRÓXIMO POST 🙂