💡 The best methods to learn English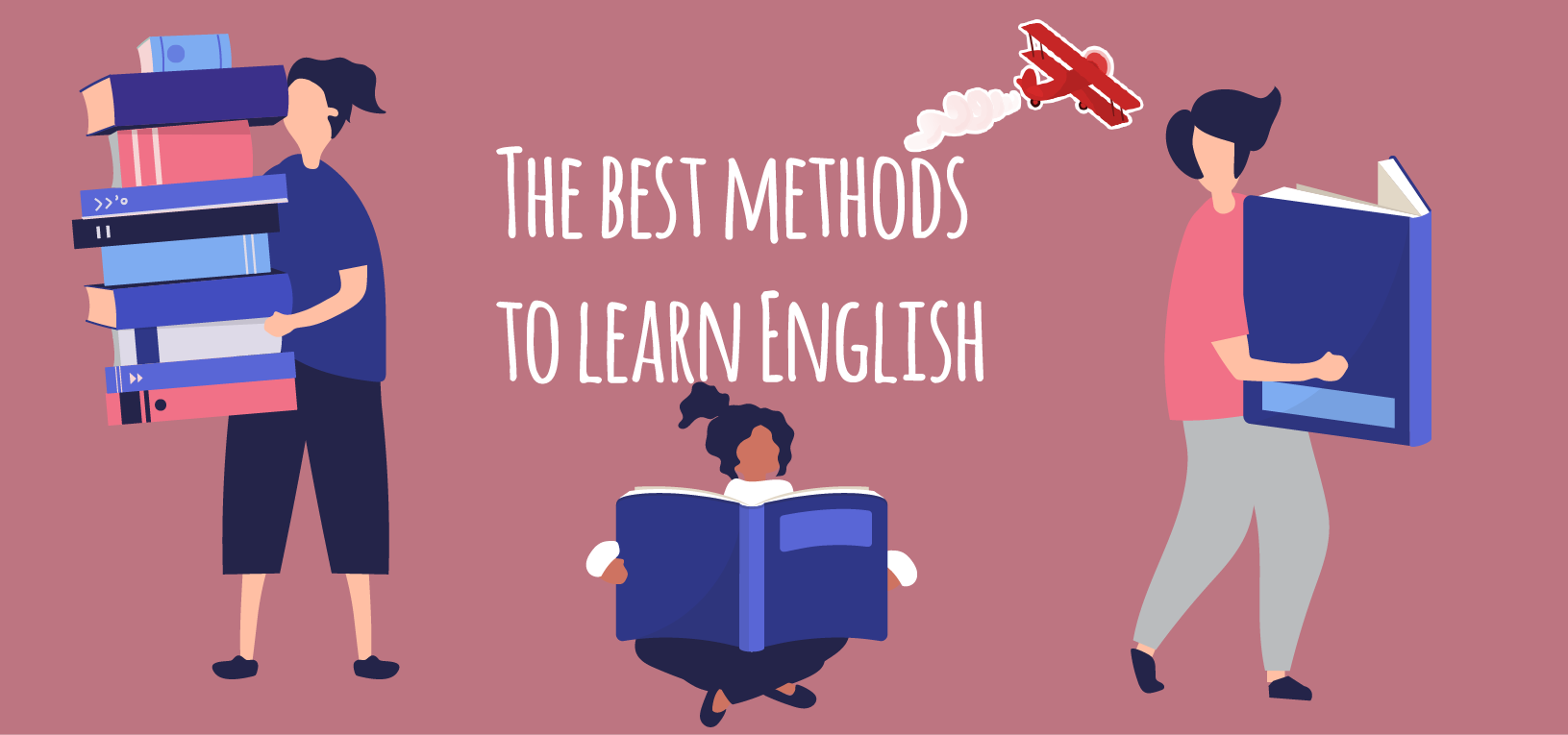 This post is also available in:

Español (Spanish)
The best methods to learn English
Today there are many different ways to learn a foreign language, so choosing which ones are better is not an easy exercise. Which English teaching method is right for you? Which are ineffective? How to choose a technique?
When choosing a training system, it is worth first studying all the proposed methods that have proven themselves in the world. People often try to study them on their own, using the Internet or printed manuals, and it is not a bad idea. But it is clear that group sessions are more productive. If there are courses in your city that use the teaching of modern English, don't hesitate to sign up.
Alexander Dragunkin Technique
In our opinion, the best method to learn English , which helps to start speaking and building sentences from the first lessons. Rules were simplified, complex and cumbersome formulations were eliminated, structuring the entire language. In this way, proposals arose that today are giving positive results.
Dragunkin combined words into various groups according to common characteristics and also found connections between the identified groups, which simplified learning. The Dragunkin English Language Learning System is a simple and logical way to learn a language.
Simplification, systematization, competent presentation: all this sometimes accelerates the assimilation of new knowledge. So, for example, the main English course at Dragunkin in Minsk lasts 4 months, if you study it 2 times a week.
The methodology is designed for both beginners to learn English and for those who already have some knowledge.
Schechter's method
The language learning method is special in that its creator claims that you should learn English in the same way that you learn your native language. The technique involves interactivity, active learning, various forms of play. This English learning system uses human emotions to better memorize the material; this is how children remember their native language.
It is worth mentioning that many famous personalities of the world learned a foreign language using the Schechter method.
When teaching this technique, a lot of attention is paid to a person's state of mind . It becomes more important than the very way of presenting the material. This method of teaching English is good because it strives to present knowledge only in a friendly, warm and positive environment. Any tension, any kind of fatigue, fogging of consciousness should not be present in the classroom.
The teaching is based on encouraging the student to start speaking English in their own words, without using the phrases learned in the textbook. Students are often asked to express their opinion on a particular topic, thereby developing foreign language thinking and expanding vocabulary.
This is a great option if you choose English courses for teenagers; forms of learning with games are more suitable for them.
Pimsler's method
Another modern method of teaching English, which has become quite popular in the world . Pimsler's method is based on listening to dialogues on various topics. Dialogues are voiced by native speakers. The translation is also heard, and various explanations and additions are offered for each topic, deepening the knowledge.
There are several methods to learn English, but only this method uses a rule to develop memory, which is officially patented.
Students listen to the dialogues by repeating spoken phrases . Then follows another part of the dialogue, with new explanations and additions. Students repeat the first and second parts; these multiple repetitions make them memorize foreign words and phrases. With each new part of the dialogue, the words become more and more diverse, and you have to repeat the entire text from beginning to end with a large interval of time; This is the basis of the modern method of teaching English.
Methodology for learning English according to Dragunkin
Rosetta Stone method
If you are considering different ways of learning English, you should pay attention to the Rosetta Stone method. This program is suitable for those who are learning a foreign language from scratch. The complexity increases gradually.
Method characteristics:
Flash method : something similar to mastering the native language: the student repeats phrases, words and expressions many times, immerses himself in the environment of the English language, creates various images and associations. The most necessary constructions are learned automatically.
No translation : the course uses perfect methods to teach English. Associations are used instead of translation.
Situation modeling : In the course of learning English, various possible life situations are created. The student, when passing them, replenishes his vocabulary, syntax. Learning English grammar is another advantage of this method.
Stanislav Müller Technique
It is not often that linguists who develop methods of teaching English turn to the subconscious. But Stanislav Müller developed his own way of learning a foreign language. It consists of combining the work of the conscience and the subconscious in the learning process . Modern scientific developments such as superlearning and holographic memory are used.
Holographic memory is an aid to generalize the experience accumulated throughout life. This helps in the development of memory, provides great opportunities in the assimilation of knowledge of a foreign language.
Overlearning is a way to master various new skills many times faster. This is a higher efficiency type with less fatigue.
If you choose English learning methods, based on motivation in self-development, Stanislav Müller's methodology will suit you: during the training, tasks are performed to develop imagination and thinking to facilitate language acquisition.
When deciding where to start learning English, first choose the methodology that suits you best . Now in the world there are many ways to learn a foreign language, there are various systems, forms, methods; If you have a real desire to acquire new knowledge, it is not that difficult to do so.
Do not forget that if you want to obtain an official English qualification you must be attentive to the publications of the number 1 online platform.