Is it difficult to learn Russian?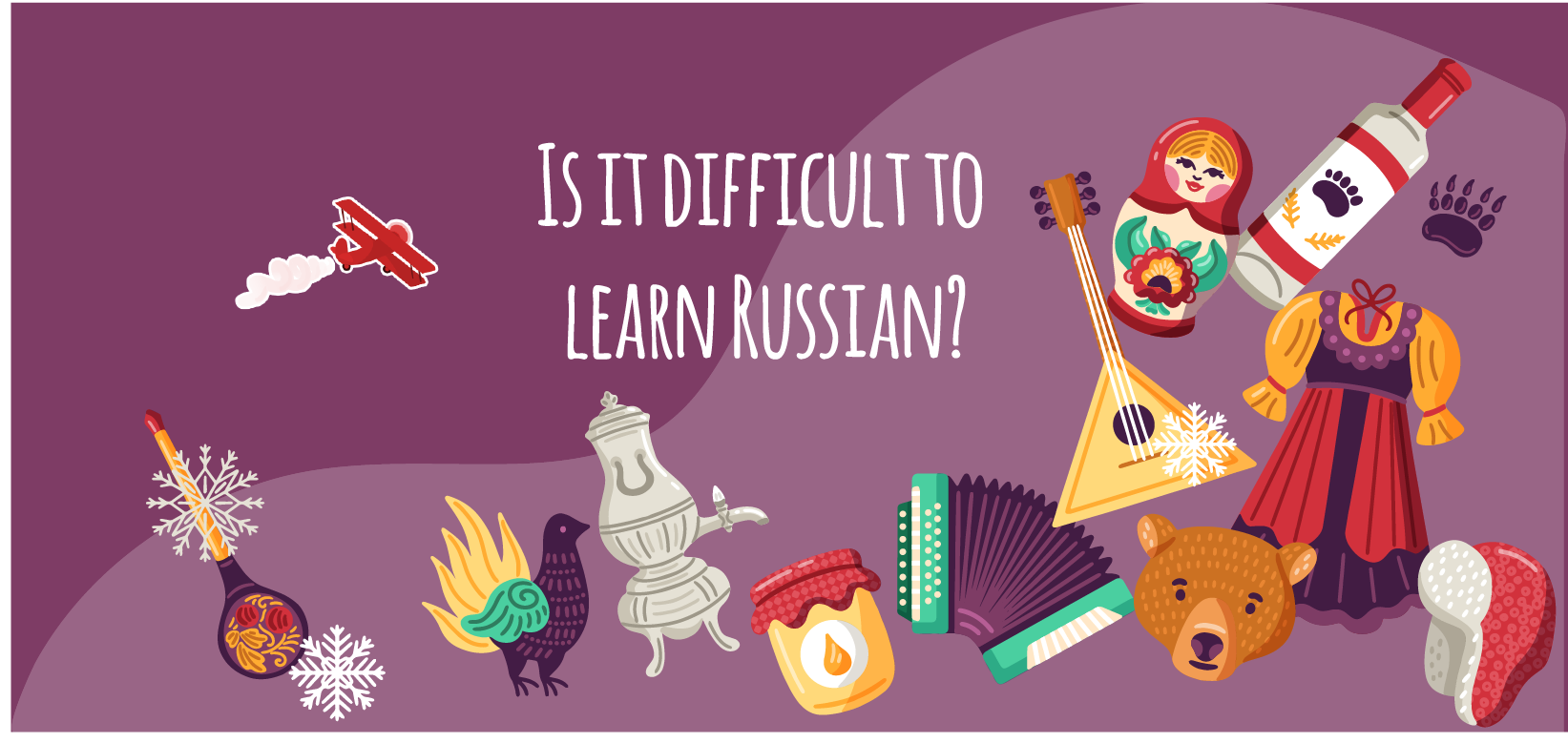 This post is also available in:

Español (Spanish)
Is it difficult to learn Russian?
Russians can hardly imagine the suffering of those foreigners who try to learn and speak their language. But the examples of many people, for example, students of the University of Friendship of the Peoples of Russia, inspire both young people and not so young people to study the Russian language.
How many Russians know all the rules and write without mistakes? Do they emphasize correctly and speak without style errors? So what about those who have not heard the Russian language since birth? In this article we discuss how much it can be valid for a foreigner to learn Russian without frights.
For foreigners, learning Russian is like mastering Chinese.
Cases, endings, endless exceptions to the rule. And nuances of speech are epithets that some masters of the word use so skillfully that you won't immediately understand how this or that sentence was formed!
What gives knowledge of the Russian language to a foreigner.
A foreigner who has decided to learn Russian can set completely different goals for himself: this is communication with Russian business partners, studying in Russia; The Russian educational system is known throughout the world for communicating with tourists. Residents of many countries know Russian; After you have learned it, you will be able to communicate with Ukrainians, Belarusians, Latvians and Lithuanians, especially the older generation, as well as people from Estonia, Kazakhstan, and many republics of the former USSR.
Recently, more and more foreigners are learning Russian to get in touch with Russian citizens who are abroad, such as tourists, for example.
Why is it easy to call the Russian language?
There are no articles in it. All words are used without special particles in front of them. This will be unusual for someone whose native language is, say, Spanish, English, or Greek.
Also, Russian letters are relatively easy to perceive , unlike hieroglyphs, so you can learn to read relatively quickly. You have to be aware that colloquial speech is somewhat more difficult, because it is very difficult to understand the turns and pronunciation of the Russian language.
The Russian language is very beautiful and therefore well understood by ear. Compared to Bulgarian, for example, it sounds like a real song!
In the Russian language, of course, there are dialects, but in general the linguistic differences are small: the inhabitants of Vladivostok perfectly understand Omsk and Muscovites. The exception is the small settlements of the Far North and remote regions, such as the taiga, for example.
Why can the Russian language seem difficult?
In some languages ​​there is such a tradition: putting emphasis when reading a book, for example, always knows which syllable (or syllables) to emphasize in intonation. Other languages ​​even have rules governing which syllables are stressed. Of course, there are exceptions, but there are still rules. In Russian, will have to act only off memory; there are no rules to put stress on you.
There are many exceptions . Besides the rules. As we have already said, many of those who have been in school for 10 years, in university for 5 years, and who also live in Russia and speak Russian constantly, do not know many rules. What can we say about exceptions to the rules!
It has up to 6 cases.
As some teachers who study Russian with foreigners say, cases are an obstacle for students. If they manage to overcome the cases, the study of Russian is much more intensive . But most, as they say, stumble over precisely this grammatical step.
It is difficult to navigate in it when this or that consonant is soft and when it is hard. In fact, have you ever wondered why in some cases we speak, softening consonants, and in others, we don't? It is not just about those situations in which there are soft and hard signs, but about the usual words: bridge, mom, milk, mile, honey, etc. They taught us this in school and we didn't question it. There is, of course, a rule that softness and hardness are determined by the vowel that follows the consonant, but even here everything is relative. And it can take years (and often does) to apply these rules successfully in practice.
Absence of rules
In the Russian language there are no rules for closed and open syllables to navigate somehow by pronunciation. This is part of the reason why foreigners, even those who are well versed in the grammatical complexities of the language, almost always have an accent.
In the Russian alphabet, there are letters that are not letters at all, b, b, but there are those that do not have analogues in other common languages, u, s, for example. This confuses foreigners who are trying to relate the new alphabet to their own. But what if there are no analogues?
And finally, the order of the words in the sentence : it can be whatever you want, depending on what you want to say. In addition to the necessary arrangement of words, it is necessary to emphasize them with intonation; We do it automatically, subconsciously, but for foreigners this is a problem, but always surmountable.
We hope we have clarified any doubts and remember our most repeated advice… certify your level of Russian!