How to improve your way of writing English?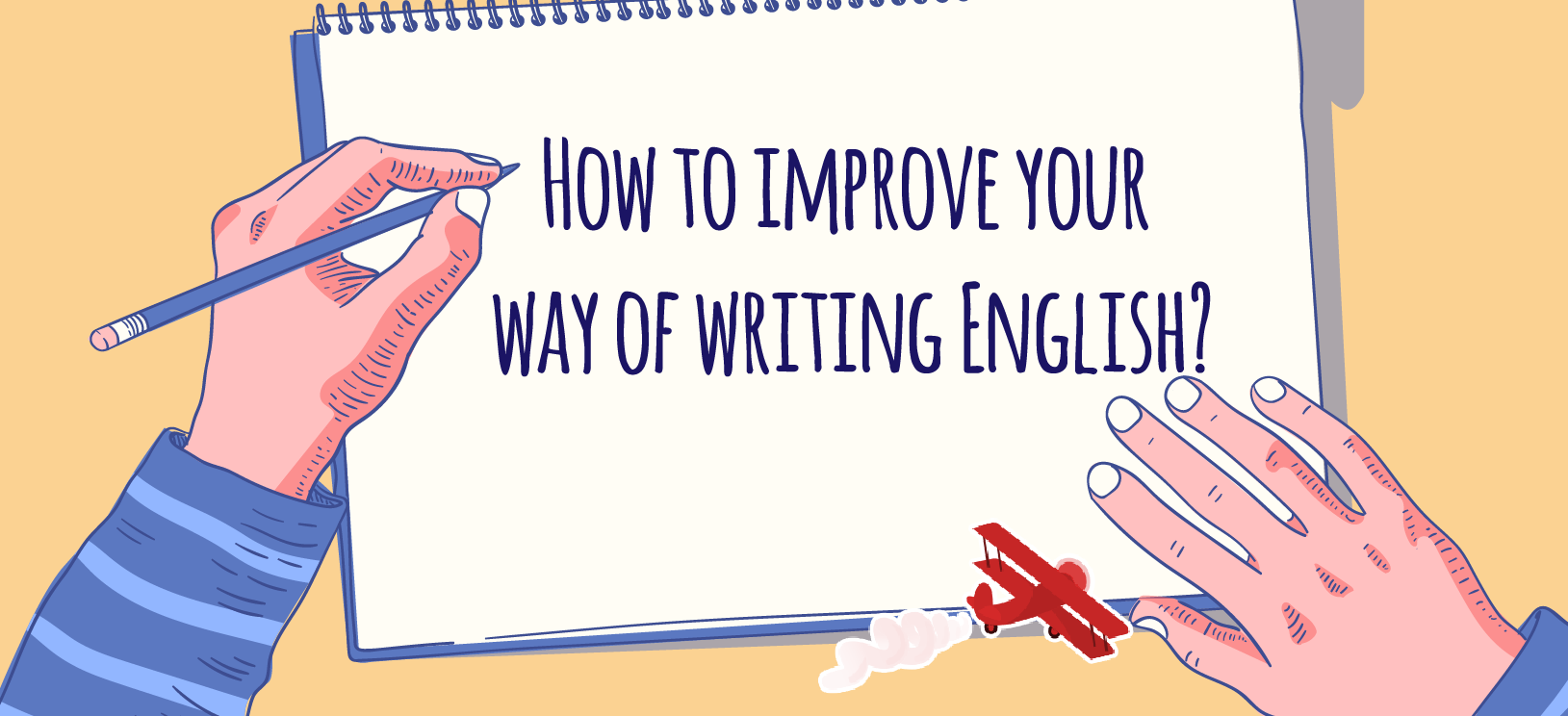 This post is also available in:

Español (Spanish)
How to improve your way of writing English?
INDEX OF CONTENTS
Read newspapers
Read novels and books
Watching movies and TV series with subtitles
It is important to learn the linking words
Enrich your vocabulary
Force yourself to write
Improve your spelling
If you have studied English at school you will have realized that what you have learned in it is not enough because it is standard English and therefore quite rudimentary, that it practically does not help you to speak with English and that is why you want resume your studies to enrich them and to make them fluent, that is to say so that they help you understand everyday language, well oral and written. Therefore, the question you ask yourself is how to achieve it?
In this article we are going to expose you to a whole series of ideas that, due to their ease, are often overlooked and therefore, whoever does it loses its effectiveness
Read newspapers
The newspaper has the virtue of being written with the language of everyday life , but with a correct grammatical construction that, along with providing you with agility in reading, teaches you the real vocabulary, the one that is spoken in the street, but also enriched for its literary and journalistic tenor, in addition to keeping up to date with what is happening in England and in English-speaking countries, adding to your vocabulary the turns and new trends of the language, so you will have the feeling of living in England, for all these advantages, makes it worthwhile to use this reading medium.
Perhaps the specialized press uses a higher language , the level of which you have not reached yet, so it has the opportunity to opt for those newspapers that use lighter topics and with easy expression, which you may even like better. Use it, because it will also prepare you to continue advancing, because in their expressions they introduce more cultivated elements of the language in smaller doses that will help you to advance in your learning.
Read novels and books
Famous novels and books are published at different levels both in English and in other languages, even the same novel or book has several versions that go from the elementary to the most cultured forms of English, so it constitutes a way to carry out a course almost without realizing it.
Watching movies and TV series with subtitles
One way to become more agile in understanding English, like any other language, is through movies in their original version and television serials with subtitles . Now, the subtitles must be written in English, because if it is in Spanish sometimes, what is heard does not correspond to what is written, which can lead to error, because the translation is not expressed with the words that are used but that the sentences are composed, although with the same sense of what was spoken, but summarized and therefore with different words. This can mislead us in interpretation.
It is important to learn the linking words
To show that you sound good in English it is not enough to be able to interpret your thoughts in English. Because it turns out that written English, like Spanish and so many other languages, has its own rules for writing. In the field of writing, supported English implies, as we can see in Spanish, a very precise and enriched syntax.
Enrich your vocabulary
Improving your written English is also about revolving around the same words or expressions all the time. Once you have used the basic verbs " Do ", " go ", " be", "have", "see " ("hacer", "ir", "see", "tener", "ver") one or twice.
What do you have left? Not much more? It's time to add more variety to your English-speaking vocabulary. To achieve this, there is a very simple and old-fashioned method: make word cards! By doing this, you will be able to assimilate a minimum of ten new words per day. 10 is not much. All the more for a young memory. On each new day, you can also review the achievements of the past days.
It is a very basic, but very effective, method of acquiring a much more complete English.
Force yourself to write
 Whether it's for your written English, for better grades during your school year, in anticipation of your exams, or simply for your future professional life, written English is an important area. Once this is done, what is the best method to adopt? Throughout this writing we have provided you with more than enough elements to learn vocabulary, this entails the obligation to read and that is where you can acquire the elements to be able to write and write well drafted and without spelling mistakes. It just requires paying attention.
However, the best way to learn to swim is to jump into the water , right? Then start writing because, without a doubt, writing is the best way accompanied by reading books and movie subtitles to take practice in writing.
Improve your spelling
As you can easily appreciate, the sms generation has killed the spelling a bit. But either way, she hurt him a lot. We all realize this in Spain and even today we see it perhaps with greater intensity. But this is also true in English-speaking countries where a large number of people use the novelty of keyboard shortcuts.
If you want to improve your written English, we recommend that you make sure that you always write well the words and expressions you use . This obviously goes through this too. Therefore, the best way is to make sure to apply the various tips given above (read newspapers, websites, novels, watch movies in English VO …) to memorize lots of new words.
Perhaps all this is related to your idea of ​​taking an official English exam , here we leave you the safest platform so far.