Canadian French vs. French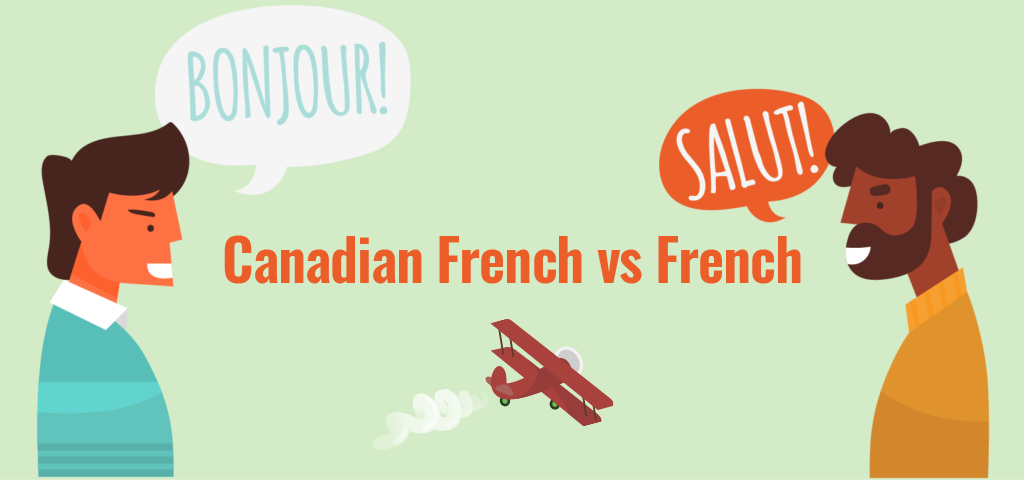 Among the people who have never studied a language, there is a good percentage of them who believe that a language, for example, Spanish or English, does not vary wherever it is spoken and therefore it is spoken the same in all places.
But it is not true, because we are aware that the Spanish of Spain has many differences in relation to that spoken in Argentina or Chile, we could give more example, but it is not the case. That is to say, many believe that the English of the United Kingdom and the United States is identical, that it is the same; or that in Morocco and Saudi Arabia they speak Arabic, and therefore they speak the same. The same happens with French. This is essential, especially for any official exam .
Why should we choose French?
Due to its quality and length, French is an extraordinary language to start with. French has in its favor that it is one of the most widely spoken languages ​​in the world and highly valued, more than 200 million speakers endorse it. According to statistics, it is also the second preferred foreign language for Spaniards (only English). For these reasons, we say that it is the ideal time to delve into the language of our neighbors.
French in Canada
In Canada, French is a language that shares official status with English, 7 million people speak it, that is, 22% of the Canadian population. And it is also the only official language in the province of Quebec.
The consequence of this is that it has become an ideal place to study French in Canada. This is accompanied by the fact that Quebec is an ideal destination to study and practice French in Canada at the same time, if we take into account its quality of life, in addition to its low unemployment and the reputation it has acquired as one of the safest on the planet, we can say that it is the perfect place to learn French.
Pronunciation
But all these positive evaluations do not mean that the French spoken in Canada is much more static or conservative than that of France.
This is perhaps the main difference between Canadian and Parisian French, but it goes to the point that many French people are not able to understand a Canadian. Something strange, but real even though he speaks his own language! This contradiction in understanding is due to the fact that the Canadian French accent is more similar to the one practiced in the seventeenth century in France than the one used in France today.
Vocabulary
For this reason, when in Canada, we go shopping, we will pronounce 'magasiner'; whereas in Paris "buy" is interpreted as 'Faire Les courses'. Also, a weekend in Quebec will be "la fin de semaine", on the contrary in Paris they will enjoy 'le weekend'.
Differences like these we will find hundreds. Of course, this is no exaggeration. Furthermore, as if it were not enough in Canada, many expressions, archaisms, and formulas are used that long ago stopped being used in France. In other words, how we suggest what differentiates one place from another is the conservatism of Quebec.
Dialects
 Finally, and also very important, it is necessary to take into account the large number of dialect variants of French that exist both in France (Burgundian, Champagne, Norman, etc.) and in Canada (Brayon French, Akkadian, etc.).
It is good that based on all these explanations, in the case of deciding to take a French course abroad, you think about all this. You have to bear in mind that you not only have to think about which country you prefer to learn in but also the region or city where you will study it.
In this article, we wanted to show you that studying French in France is not the same as in Canada. Even within your own country, you can find different dialects and variants of the language!
Given the above, it is convenient that, when taking a French course, you find out well what is the variant that is taught at the center to choose the right place. Of course, this is a decision that only corresponds to you as a future student; But to be honest, whatever that decision we are sure you will not regret: you will have learned a new language.
Here are some cases in which the two varieties differ with respect to meaning and vocabulary:
| | | |
| --- | --- | --- |
| Canada | France | Translation to English |
| Atoca | airelle | blueberry |
| Achigan | perche noire | largemouth bass (fish) |
| Brunante | crepuscule | to become night |
| Carcajou | glouton | glutton |
| Barrer | verrouiller | lock |
| Traversier | ferry / bac | spacecraft |
| Balloune | ballon | ball |
| Barniques | lunettes | glasses |
| Broue | bière | beer |
| Bécyque | vélo | bike |
| Bidoux | argent | money |
| Cégep | collège | co-worker |
| Pilées potatoes | pommes de terre en purée | mashed potatoes |
| Vue | film | movie |
| Pitou | chien | dog |
| Flots | enfants | kids |
| Il mouille | il pleut | rains |
| Il fait frette | il fait très froid | It is very cold |