6 Tips for learning vocabulary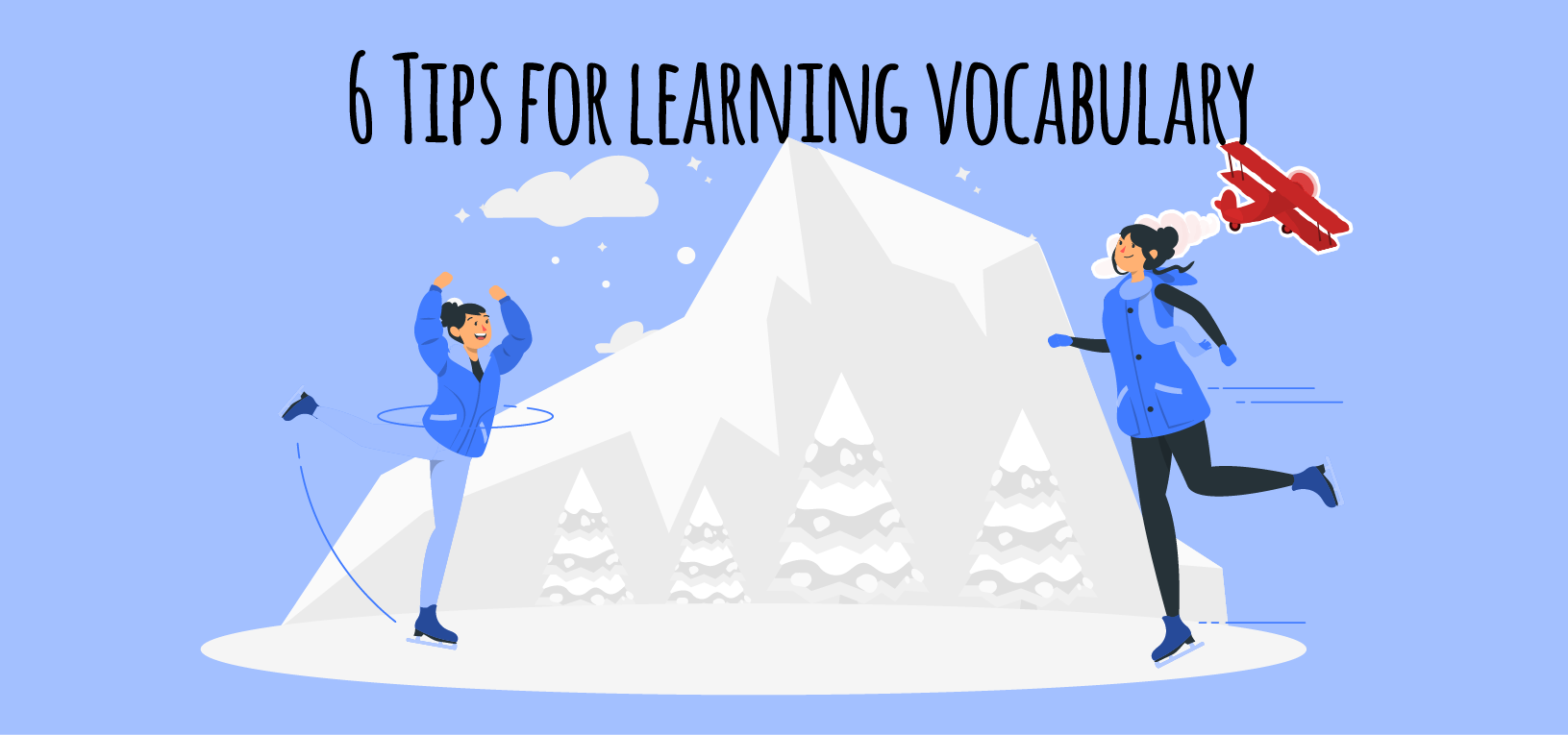 6 Tips for learning vocabulary
UPGRADE
Looking for some tips to learn vocabulary? Here you will find tips, tools and tricks to learn new vocabulary, and tips that will help you remember said vocabulary in a simple way.
Tip 1:
The first trick to improve your vocabulary and expression is to always carry a notebook to write down all the vocabulary, as if it were a dictionary made by us
Tip 2:
to improve vocabulary: don't forget to review your new vocabulary every day. Using different colors can serve as a tool to learn vocabulary in an easier way
Tip 3:
The third trick to learn vocabulary is to watch movies or read books in the desired language . It is more fun to watch a movie that we like or to read an interesting book. With this trick to learn vocabulary we can add new words to our dictionary.
Tip 4:
use music , with it and with its rhythm it will be easier to memorize the vocabulary we have learned. (It is fun).
Tip 5:
use your imagination and play fun games in another language , such as SCRABBLE or card games. In this way, learning will be fun and you can remember what you have learned more easily.
Final trick
An important and fun way to learn new vocabulary is to talk with a native speaker you know . Surely he can help you and you can learn new vocabulary that you will remember more easily.
With the help of these tricks, you will increase your vocabulary in a short time, remember it more easily and in a fun way. Don't forget to be positive and motivated while learning a new language. Working with something that you like helps us learn in a simpler and easier way, allowing us to use the new vocabulary learned whenever we want.
In addition, and if you do all this because you want to obtain an official degree, here we give you access to the number 1 online platform.