Learn Valencian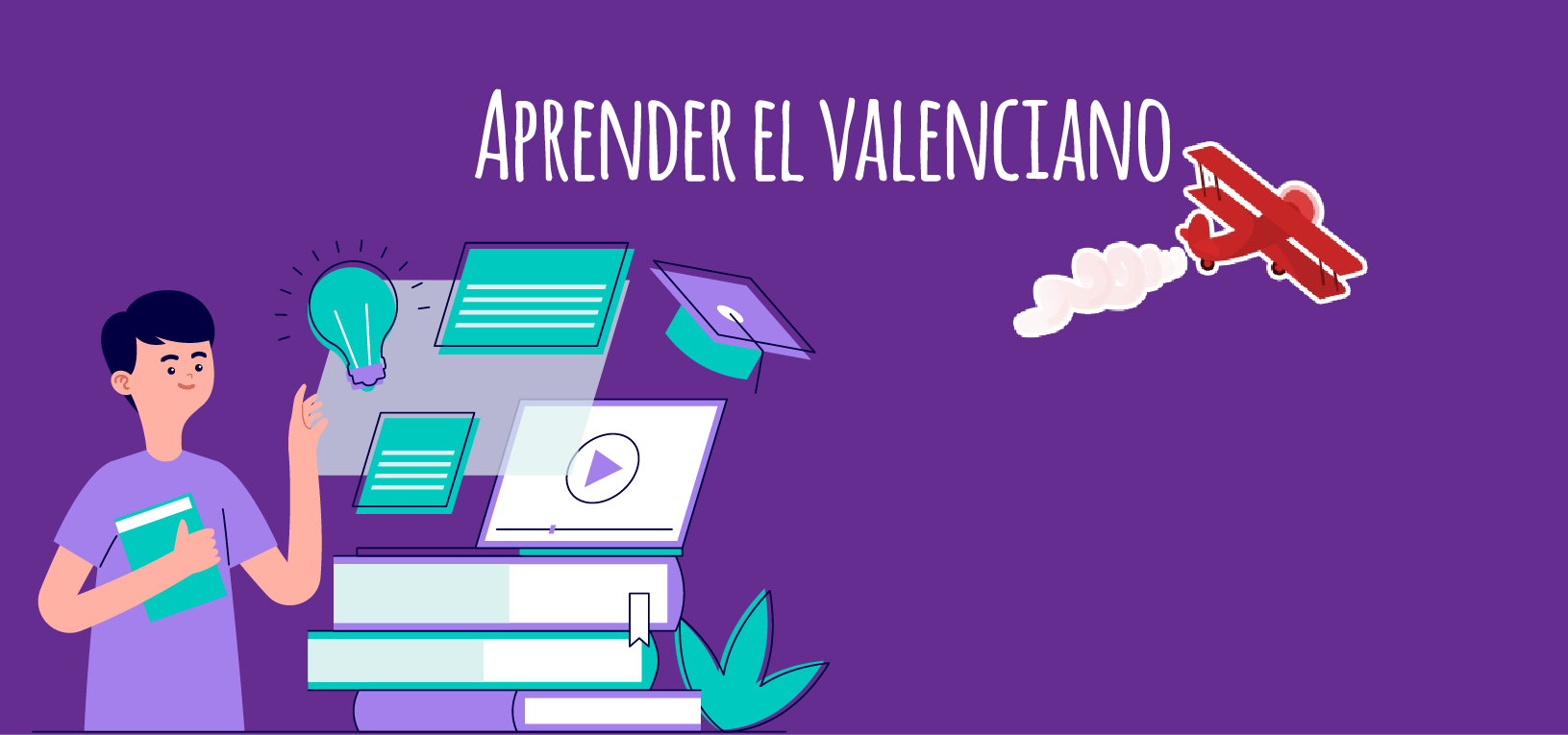 Valencia has a population close to 4 million. The official languages of this region are two: Spanish and Valencian (a Catalan variety). In Spanish the official terminology of Catalan in Valencia is Valencian, while in Valencian it is said valenciá.
In a survey conducted in 2005 by the Sociological Service Research and Studies, he gave as a result that nearly 94% of the population understands Valencia, while 78% can speak it and read it and just over 50% say they know how to write.
The opinion of the Valencian Academy of the language
The Valencian Academy of the Language decided in December 2003 that the term "Valencian" should continue to be used, recommending not to use it with the sole intention of creating unnecessary polemics or incurring cultural, social, or political manipulations that contribute to dividing the Valencians and hinder the promotion of Valencian.
Difference between Catalan and Valencian
In this period in Catalonia, many wonder about the origins of the Catalan language and, of course, that of its own neighbor in the Valencian Community.
If you went on vacation to these 2 communities, you may have noticed some consonances and similarities.
Why learn Valencian?
The University of Valencia, as an institution for the dissemination of local culture, actively participates in the development of Valencian in all the socio-linguistic functions of a modern language . That is why it offers the possibility of using the offices and facilities of the Servei de Política Lingüística (Language Policy Service) where Catalan teaching activities are organized, among others.
According to the University of Valencia, knowledge of Valencian will allow you to penetrate and better integrate into Valencian society and access good jobs. For this, the Language Policy Service offers specific courses for all students from outside the Valencian Country.
These are the new certificates in Valencian from the JQCV since 2017
Valencian A1 level
 The training and evaluation of Level A1 of Valencian Knowledge is carried out by:
The public training centers for adults dependent on the Ministry of Education
Municipalities
Valencian public universities
The centers and entities provide A1 level training by taking a free course with a minimum duration of 60 hours.
The JQCV registers and issues the Level A1 Certificate to eligible persons and sends it by email.
Level A2 – Structure
| | | |
| --- | --- | --- |
| Area | Value | Duration |
| Oral comprehension area | 25% | ± 15 minutes |
| written comprehension | 25% |  1 hour |
| Written expression area | 20 % |  35 minutes |
| Oral expression and interaction | 30% | ± 25 minutes |
 Level B1 – Structure
| | | |
| --- | --- | --- |
| Area | Value | Duration |
| Oral comprehension area | 25% | ± 20 minutes |
| Written comprehension area | 25% |  1 hour and 50 minutes |
| Written expression area | 25% | |
| Oral expression and interaction area | 25% | ± 25 minutes |
Level B2 – Structure
Area
Value
Duration
Oral comprehension area
20 %
± 20 minutes
written comprehension
20%
2 hours
Linguistic structures area
15 %
written expression
20 %
10 minutes
Oral expression and interaction area
25%
± 25 minutes
Level C1 – Structure
| | | |
| --- | --- | --- |
| Area | Value | Duration |
| Written comprehension area | 10% |  1 hour |
| Linguistic structures | 20 % |               and 30 minutes |
| Written expression area | 35% | 2 hours |
| Expression and oral interaction | 35% |  ± 25 minutes |
Level C2 – Structure
| | | |
| --- | --- | --- |
| Area | value | Duration |
| Written comprehension area | 10% | 1 hour |
| of linguistic structures | 20% | And 30 minutes |
| Oral expression and interaction area | 25% | ± 25 minutes |
| written expression | 45% | 2 hours and 30 minutes |