American vs. Canadian English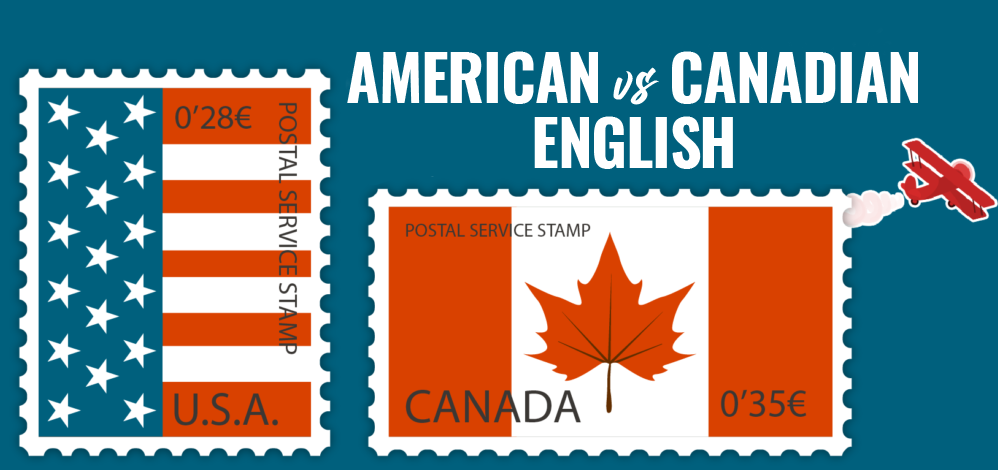 As you know, English is one of the most widely used languages ​​in the world.
Despite its size and fame, English also contains its peculiarities. Well, despite being the world's native language, each place where it is officially or co-officially spoken has peculiarities such as its own accent and also its dialects.
The Canadian accent vs. The North American accent
It is easy to note that despite its great extension, Canadian English and especially its accent is much more homogeneous than English in the United States, where there are more variations, much more notable, despite the fact that the language is concentrated in geography more little.
The cause seems to be that it is due to the migration and settlement patterns of the population, which has allowed the Canadian accent to be much more consistent than the North American one.
Canadian English
Along with French, which is mostly spoken in Quebec, and Inuktitut in Nunavut, in the northern region of the country, English is also an official language in Canada. Canadian English is influenced by British, American, Québec French, and local Canadian variations as well.
When it comes to determining which one is the most similar, the Canadian is more similar to the United Kingdom; However, when listening to it, it does not have too many differences in its accent with respect to that spoken in the United States. Of course, if you pay enough attention you will be able to detect certain nuances both in phonetics and spelling as well as in vocabulary.
Linguistic differences
One of the most common stereotypes you will hear the most in Canadian English is the expression "eh?", which would replace the American "Huh?", used at the end of many of his sentences to mainly give emphasis, becoming a hallmark of Canadian English.
Apart from having differences, American and Canadian English also have similarities. Words that have a Greek root tend to end in "-ize" in the United States; this phenomenon has become standardized throughout English in that area, and Canadians have followed in its footsteps.
As you are going to verify in your studies, it is easy to detect that in English in Canada the ending "-re" is preserved in words such as "theater" and "center" -from French-, while English American adopts the ending "-er" for all these words.
On the other hand, while American English omits the "u" in certain words leaving only the vowel "o", in Canada they seem to be more friendly to this combination and retain the letters "ou" -as in British English- in words like:
Flavour.
Savour.
Colour.
Neighbour.
Favour.
Linguistic similarities to American English
But not everything will be different between the English spoken in Canada and that of the United States.
Similarities can also be found, such as words with a Greek root, which tend to end in "-ize" in both countries, unlike British English, in which these types of words end in "-ise". In this way, if you travel or spend an academic year in Canada to learn English, you are likely to come across words like:
Realize.
Organize.
Paralyze.
Recognize.
Typical Canadian words
Between Canadian and North American English it is very easy to distinguish certain elements of everyday life that have different names. Here are the most common words you will hear and read during your stay in Canada:
They are special shoes for running or going to the gym. However, if you want to buy sports shoes, in the US you would order sneakers
It is the name of a type of coffee with two tablespoons of cream and two tablespoons of sugar, which became popular thanks to the famous Canadian brand Tim Hortons.
This is what he calls what is popularly known in English as soda.
It is a typical Canadian food of French origin. It is a very popular dish in Quebec and is made with French fries, fresh grain cheese — usually very lightly cured cheddar — and gravy.
It is the Canadian dollar coin.
It is the name used for backpacks. In the United States, the most used word is 'backpack'.
It's a cap. This one, if you were in the United States, you would name it as a cap or a hat. These are just some examples of typical words that you can find in Canadian English, but we assure you that there are many more.
As you can see, in the end, if you have a certain level of English you will be able to defend yourself without problem anywhere in the world, but knowing the particularities of each region will allow you to expand your vocabulary, soak up the culture of the country and better understand and relate to the people of your country. Have a good trip!